~ Please join us for Sunday Worship~
8 am Holy Eucharist Rite II
10 am Holy Eucharist Rite II with choir
---
---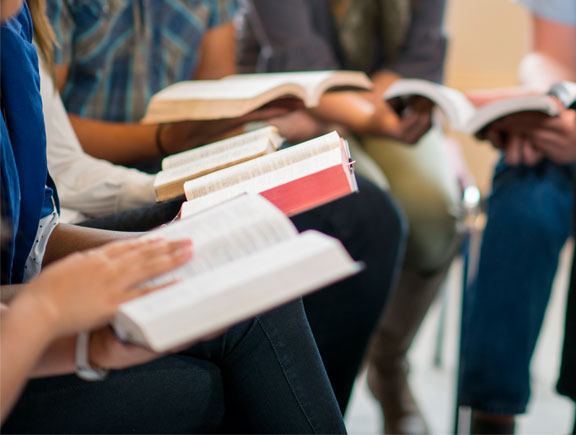 Lectionary Bible Study
Wednesdays at 10am
All Are Welcome
A close reading and rich discussion of Bible passages in preparation for each coming Sunday's lessons and preaching. Pastor provides historical setting and scriptural context. Our study is concluded with Holy Eucharist.

No prior background in Biblical Study required. No homework.
---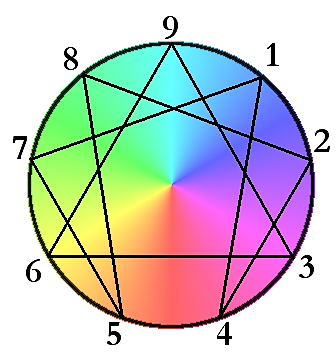 Studies in the Enneagram
Understanding yourself and others is an integral part of healthy spiritual growth. At St. Francis-in-the-Fields, we provide the opportunity for greater self-awareness and stronger relationships through the study of the Enneagram of Personality. The Enneagram is a contemporary spiritual tool with ancient roots that offers insight into one's personality and motivations, spiritual struggles and gifts, and style of relating to others. Visualized as a diagram consisting of nine, inter-related numbers, the Enneagram expresses nine essential ways that human beings interact with others and the world around them. Study and self-reflection through the Enneagram has proven to be enriching to couples, parents, and individuals.
Introduction to the Enneagram
- A basic introduction to the Enneagram is periodically offered at St. Francis using The Enneagram Journey, a 12-week, DVD-based study designed by renowned Enneagram teacher Suzanne Stabile. The class is led by Donna and Fr. Kevin Dellaria, and includes video lectures and group discussion. The next introductory class begins on
September 23 at 11:45 am
. If you are interested in taking the introductory class, please contact the parish office.
Enneagram Growth Groups
– For those who have completed the introductory course, Enneagram Growth Groups provide an ongoing, monthly source for support and study. These guided, small-group conversations take place at designated times once per month for 90 minutes. Topics include both review of basic Enneagram material and new material for deeper Enneagram work. For more information about meeting times, please contact the parish office.
The Enneagram Library
– The parish library at St. Francis has a small but growing set of resources related to the Enneagram, with the intention of more being added.
Enneagram Community of the Main Line
– In late 2017, Donna and Fr. Kevin Dellaria established an organization with the purpose of fostering further studies of the Enneagram in eastern Chester County and greater southeastern Pennsylvania. Under the banner "Connecting with Compassion", ECML aims to connect people with one another based on a deeper and more compassionate understanding of one another and the world. To connect with this organization, please visit the Facebook page under the same name.
---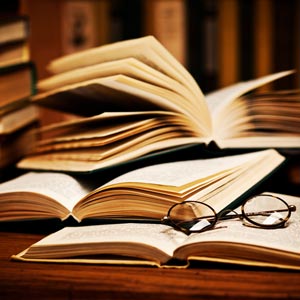 Book Group
Third Friday of the month at 7:30 pm
The St. Francis Book Group meets in the church library on the third Friday of the month at 7:30 pm. For infomation on what book is being read for an upcoming meeting, go to the church calendar and click on the Book Group meeting for that month. Contact Elizabeth Pitt if you have any questions.
---
---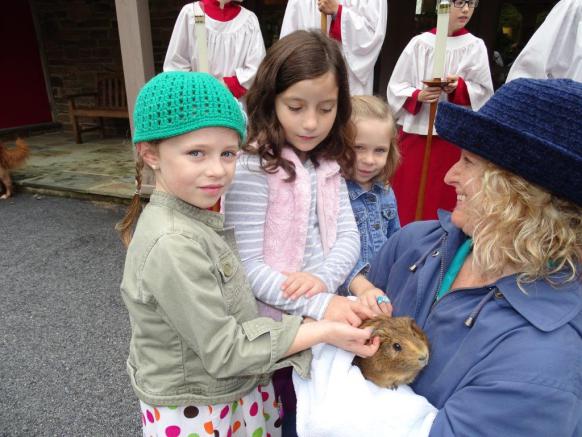 Nursery
Child care for children from infant to three years old is available in the church nursery during the 10 am service. The nursery is staffed by trained professionals.
---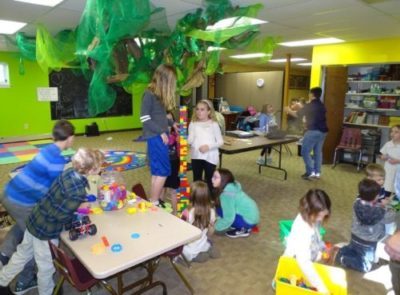 Church School
We offer church school for children ages 4 years thru 5th grade. Church school takes place at 9:45 am during the service. Children join their parents after the sermon to participate in the Holy Communion. The Church School runs on a September-June schedule.
The Church School area has been re-designed, and we are excited about a new program to help our children learn their faith by hearing the history of salvation as told in the Scriptures. Beginning fall of 2017, Church School started on a 3-year journey to encounter the most important stories of the Bible. In each of those years, our children will learn a selected set of biblical stories, each of which they will engage over a period of up to three weeks. In any given week, they might respond to the story by building with Legos, making a craft, creating a puppet show, doing a science experiment, playing games, or even cooking in the kitchen! (How the kids engage is up to the teachers.) This year, the children are learning the Bible's story of salvation by looking at the foundational stories of the Hebrew Scriptures: Creation, The Fall, The Flood, God's Promises to Israel, Abraham and Sarah, Joseph, Slavery in Egypt, The Exodus, The 10 Commandments (and Beattitudes), and Holy Baptism. If you have any questions, or if you would like to help with Church School in any way, please contact Tom Neely (Church School Director), Dan Goff (Vestry Liaison for Church School), or Fr. Kevin.
---
Middle School Youth Group
In the fall of 2017, significant changes were made to the Sunday morning Church School format. As part of those changes, Christian formation for middle school-aged youth was separated from Church School, and a new Youth Group for grades 6, 7 and 8 was formed. In September, the group began meeting on Sunday evenings, and was an extension of Confirmation Class. The class was led by Fr. Kevin.

Beginning in 2018, this new ministry began forging its own path, now with a solid group of confirmed youth. The Middle School Youth Group meets on Sunday evenings on approximately the same schedule as the high school Youth Group.
---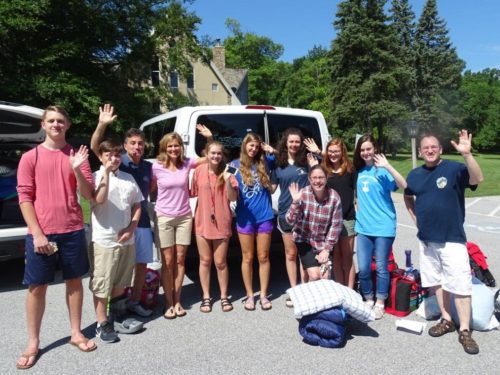 Youth Group
Calling all St Francis High Schoolers!
The St. Francis Youth Group exists to give our high school aged youth an opportunity to come together in a safe and relaxed setting so they can grow, connect with God, connect with each other and serve people in need.
From January through May, the Youth Group keeps busy meeting every other Sunday. Meetings include lessons, discussion, activities, games and outings. Any questions? Please contact Youth Group Leaders Tom & Laura O'Brien and Dave & Noel Dutton.
Some of our Activities and Opportunities 2018-2019:
• Overnight Lock-in at St. Francis
• Hayride
• Shopping for Thanksgiving to serve the homeless
• Christmas Caroling
• Ornament Sale
• Bake Sale
• Escape Room
• Help Squad Talent Auction!
• St. Patrick's Day party
• Babysitting Night
• Mission Trip to Logan, West Virginia: June 23-28, 2019


The 5w's of Youth Group
WHO: All St. Francis high school teenagers are welcome ~ they can even bring a friend along to attend meetings and go along on the mission trip!
WHAT: Meetings with dinner, lesson/discussion/game or team-building activity. Topics: World religions, Faith / Doubts, Self-image / Acceptance, Stress / Fears / Friends / Relationships, Social Media, Difficult People. Activities: Youth Group members help decide all activities.

WHERE: The home of the Youth Group Leaders. Events are held at the Church and activities are held at various locations.
WHEN: Every other Sunday, mid-September through early June.
WHY: So we can come together in a safe, relaxed setting to learn about ourselves and each other. To share things in our lives we struggle with and find ways together to overcome them. To talk openly about our faith and help each other stay connected to God in our own way. To be instruments of God's peace in the world.