What's Happening at St. Francis-in-the-Fields
June 3: Men's Breakfast Fellowship

The next Men's Fellowship Breakfast will be held on Saturday, June 3, at 9 am, at the West Chester Diner (1147 West Chester Pike). This is BYOB ("Bring Your Own Bucks"). All men of St. Francis are welcome to attend.
June 4: Outreach Narrative Budget Meeting

The Outreach Committee will meet Sunday, June 4 following the 10 am service in the Library. Anyone is welcome to attend.
June 17: National Anthem at the Reading Phillies

St. Francis has been invited once again to sing the National Anthem before a Reading Fightin' Phils game the evening of Saturday, June 17. Whether you sing or not, this annual event is fun for everyone. We will be joined again this summer by St. Peter's in the Great Valley.
June 29: Congregational Renewal

Please mark your calendars for Thursday, June 29 from 5:30pm to 7 pm for our second guest speaker, Rabbi Jon Cutler. Jon served Beth Israel Congregation of Chester County for eight years and served as a Navy Chaplain for 32 years, including service as chaplain with Marines in Desert Storm and Iraq. He and Beth Israel are very active in the Interfaith Action Community of Northern Chester County. A light dinner will be provided.
July 11: Red Cross Blood Drive

St. Francis will host our next blood drive with the American Red Cross on
Tuesday, July 11 from 2-7 pm
in the Parish Hall.
Please consider donating blood to help patients in need in our community. If you are healthy and eligible, roll up your sleeve, book your appointment at
www.redcrossblood.org
(search St. Francis Malvern) and become a part of the lifesaving mission of the Red Cross!
Any questions, contact Sue Lenkaitis.
Vacation Bible School at St. Francis

We are excited to announce that St. Francis is offering Vacation Bible School this summer! It will be held Monday, August 14th thru Thursday, August 17th from 9:00 am to 11:30am. Our curriculum is from Grow Kids and the theme is On the Case. The children will act as detectives to solve the mystery of how to grow with God through some of Jesus' Parables.

Vacation Bible School is open to ages 4 & 5 and grades K thru 5. Registration opens Monday, June 12th and forms will be available on our website and at church.

If you have grandchildren, neighbors, friends or family who may be interested, please spread the word! Vacation Bible School is the first step in our strategy to rebuild our Church School program, which we plan to relaunch in September (start date to be announced later this summer.)

Church School will be held once a month initially, as we build the program and assess interest and attendance. Contacts: Sherri Lewis and Jill Quinn
---
---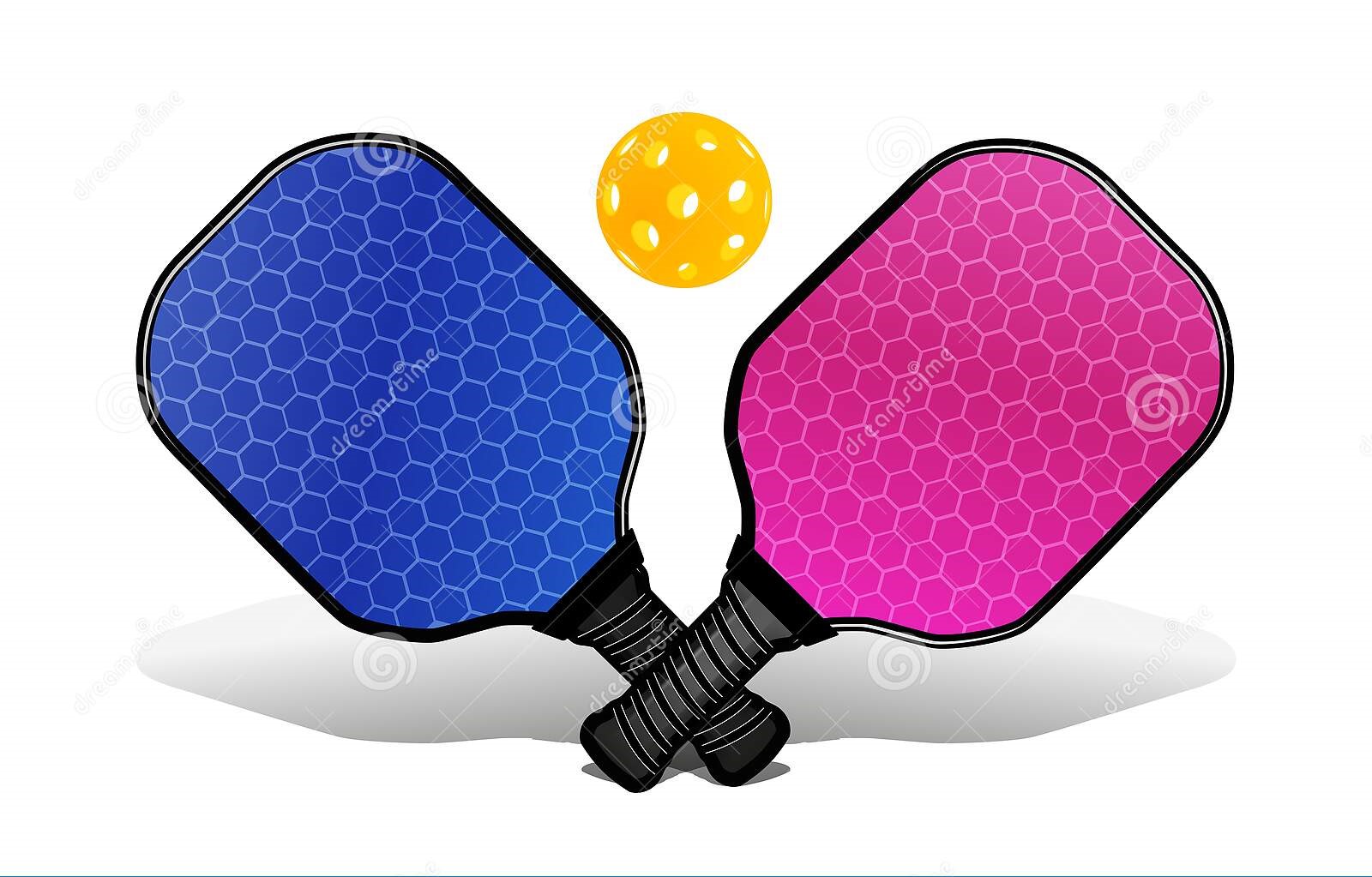 Pickleball

Pickleball is every Monday from 5 - 7 pm until the fall. The pickleball courts are in the back parking lot. Come join the fun!


Walking with St. Francis & Friends

Walking with St. Francis & Friends will kick-off Monday, June 5th at 10 am. We'll determine the best time & day for everyone at that time. This will be no pressure, easy walking, approximately 45 minutes - no sign up required. Please join us at East Goshen Park (Paoli Pike entrance at traffic light). We'll be in the first parking area. This may be the perfect Monday morning activity to start your week. Come - walk with us. Hope to see you there/then. Suggestions or questions? - contact Sheila Rees.
---
---
Book Group

Book Group meets usually on the third Friday of the month in the church library. The book for Friday, June 16 at 7:30pm is West With Giraffes by Lynda Rutledge.

For any questions about Book Group, please contact Elizabeth Pitt.
Brown Bag Lunch

Brown Bag Lunch will resume in the fall.

The Committee is looking for speakers for 2023, so if you have an educational topic, a favorite hobby, or a vacation trip, etc. you would like to share, please contact Shirley Warren, Meridith Ridington or Esther Underhill.
Circle of Friends

The Circle of Friends will meet in person, in the library, on Wednesday, June 28 at 5:30 pm. If you are unable to join us in person but would still like to participate, please contact Sue Lenkaitis. Packets can be prepared for pickup or delivery as needed.

Additionally, if you know someone who would benefit from a note of encouragement, well wishes or any other message from our ministry, please contact Sue and we will add them to our list. We want to ensure we're reaching those who need it most.
---
Sacred Bread Guild

Baking bread for Holy Eucharist was, for many centuries, a craft undertaken by members of the local church. The bread that was offered truly represented the "life and labor" of the parish. St. Francis will begin to use parishioner-baked bread on Maundy Thursday (April 6). If you would like to become part of the new Sacred Bread Guild, please contact Fr. Kevin. Gluten-free wafers will continue to be available.
Bearing Oblations: An Easy and Important Ministry

The role of Oblation Bearer is brief, simple, and important: they bring the offerings of wine and bread to the Altar before Eucharist. A sign-up sheet to serve as OB is in the Narthex, along with printed instructions. When your Sunday comes, the Ushers will be glad to guide you in this quick, simple, but important moment in our worship service. Please consider signing up for an upcoming Sunday.
Safety and Security Reminder

As mentioned in the October 2022 Fieldnotes, the Safety and Security Committee completed all the work outlined under the Non-Profit Security Grant Program, and St. Francis has been fully reimbursed. A complete list of accomplishments is in the Fieldnotes.

As a reminder, all three Exterior Entry doors (#1, 4, and 8) can be prescheduled to auto-unlock and lock at specified times. So if you have upcoming meetings, events, activities, etc., please get in touch with the Parish Office at 610-647-0130 to schedule the door(s) as appropriate. Please do not hesitate to contact Shirley or Everett Warren with any questions.
Qualified Charitable Distribution

Have you heard of the Qualified Charitable Distribution (QCD)?

The tax laws are confusing to most of us, but there is one rule that should definitely be understood by anyone age 70 ½ or older. The QCD rule allows an individual to make donations directly from their IRA accounts to the church, without having to pay tax on the distribution. A donation done this way can save a considerable amount of federal tax, and this is especially true under the new tax laws. To learn more please see Mike Quinn with any questions.
Flowers on the Altar at St. Francis
Please help support the flower fund by remembering and celebrating people in your lives. It may be someone who is deceased, or someone celebrating a special event. After the 10 am Sunday service, we break down the altar flowers into bouquets that are delivered to those who are sick or need the smiles that flowers bring.
The donation for altar flowers on a Sunday is $50.00. Click
here
for the form to complete (or pick up a form at the back of the church) so we can acknowledge and celebrate your gift and people.
Church Emails

Are you receiving the weekly Parish News that gets emailed to all parishioners each Friday? Do you receive the Fieldnotes newsletter each month? Are you receiving all the Special Anouncement emails? All these emails come via Constant Contact from St. Francis. If you are not receiving these emails, please contact Diane in the Parish Office at 610-647-0130. If you use Gmail, you may find the Constant Contact emails in your Promotions folder.

Pictorial Directory

Have you had your picture taken for the online pictorial directory? Having your picture in the directory is a great help for old and new members alike. It connects names and faces, increases involvement, and helps avoid some awkward and embarrassing moments!

If you have not had your picture taken for the online directory, please see David Brooks or Fr. Kevin. If you do not have access to the directory, please contact the parish office.
---