What's Happening at St. Francis-in-the-Fields
September 24: Church School returns to St. Francis!

Church School will be held on Sunday, September 24th during church. Going forward, church school will be held on the 3rd Sunday of the month and is open to children ages 3 and up. Children will be brought up before communion so that they can join their families for the Eucharist. If you are interested in helping or assisting to teach or supervise a craft, please contact Sherri Lewis.
October 1: St. Francis Day & Blessing of the Animals

The Feast of St. Francis will be celebrated on Sunday, October 1 with indoor Eucharist at 8 am and outdoor Eucharist with the Blessing of the Animals at 10 am (weather permitting). Bring your pets to worship with you at 10 am! Dogs, cats, horses, guinea pigs, tarantulas (in a cage, please…) – All are welcome. Invite your friends and their pets, too!

• At Eucharist: The names of pets who have died over the last 3 years will be read from the Altar. If you have a name you would like to be ready, please notify the office by Monday, September 25.
• After Eucharist: All pets in attendance are invited to receive a blessing. If the pet is unable to come, a stuffed animal is welcome to be blessed in its placed.

We will also collect items for the animals at the Brandywine SPCA. A list can be found in the narthex. This service will be live-streamed on Facebook and YouTube. Helpers will be needed for both setup and cleanup.
October 4: Jazz Concert

On Wednesday, October 4 at 7 pm, St. Francis will host The Jazz Sanctuary and their live concert ensemble. Complimentary snacks, coffee, and wine will be offered. Donations will be accepted and encouraged, with all proceeds going toward the Thistle Hills House in Coatesville. Trinity Church Coatesville's mission is to serve women from the Chester County and Coatesville areas who are survivors of trafficking, prostitution, and addiction that deserve a second chance at life. Invite friends and join us for a relaxing evening of live jazz music!
October 8: New Christian Discipleship Class!

"I Will, With God's Help": A Study in the Baptismal Covenant
The Baptismal Covenant in our Book of Common Prayer (see pg. 304) is at the heart of the vision for discipleship in the Episcopal Church. This fall, join Fr. Kevin on a multi-week exploration of faith and practice as we look more closely at the Baptismal Covenant, including how belief unfolds into practice. This will be a wonderful and worthwhile journey for anyone, but especially those seeking Confirmation in the Episcopal Church. Starting October 8 at 9 am each Sunday in the library. Digital format TBD.
October 13: Fellowship Event

Our next Francis and Friends fellowship event will take place on October 13 at the home of Jane and David Brooks. Please join us from 6 to 9 pm for a fun filled evening! Bring a beverage of your choice and an appetizer to share. Soft drinks and water will be provided.
November 8: Field Trip to the Museum of the Bible in Washington, D.C.

Want to learn more about the Bible and its place in history? The Brandywine Deanery (our Deanery) is offering a field trip to the Museum of the Bible. The cost is $75.00 per attendee, and includes transportation on a quality coach bus and tickets to the museum. Lunch and snacks are not included. The bus will depart St. Francis around 8:30am and returns at 7:30pm. Space for this event is limited to 50 people! To reserve your place, please contact the parish office. The deadline to register is October 1.
---
---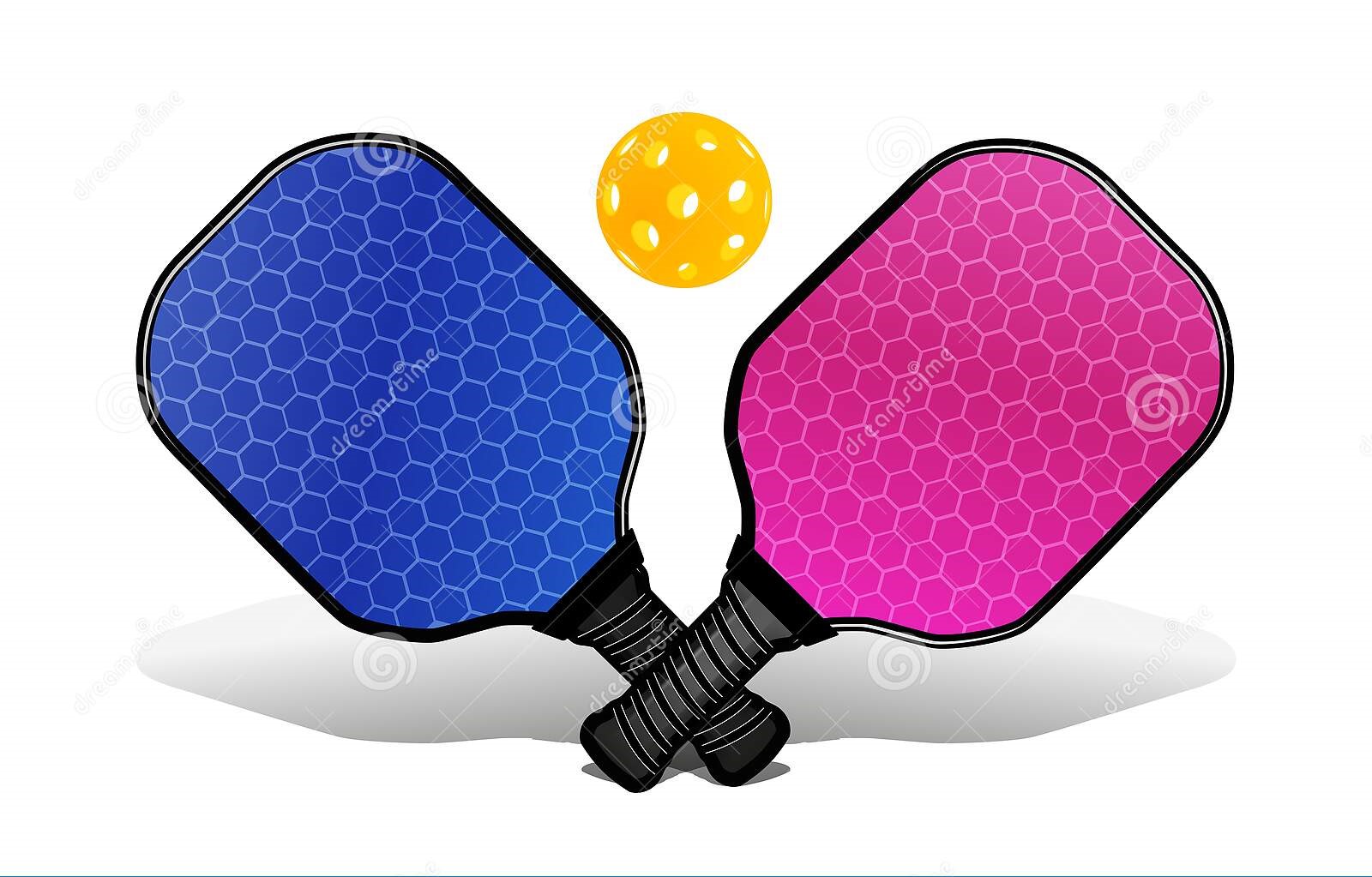 Pickleball

Pickleball is every Monday from 5 - 7 pm until the fall. The pickleball courts are in the back parking lot. Come join the fun!


Walking with St. Francis & Friends

This is no pressure, easy walking for approximately 45 minutes - no sign up required. Please join us at East Goshen Park (Paoli Pike entrance to the park at the traffic light) on Mondays at 10 am. We'll be in the first parking area. Come walk with us! Hope to see you there. Suggestions or questions? Contact Sheila Rees.
---
---
Book Group

Book Group meets usually on the third Friday of the month in the church library. The next Book Group meeting will be on October 20 at 7:30 pm.

For any questions about Book Group, please contact Elizabeth Pitt.
Brown Bag Lunch

We welcome The Rev. Sherry Deets, Rector of Episcopal Church of the Trinity and Thistle Hills to the Brown Bag Lunch on Tuesday, October 17 from noon to 1 pm. Pack a lunch and join us! Beverages and dessert are provided.
Circle of Friends

The Circle of Friends will meet in person, in the library, on Wednesday, September 27 at 5:30 pm. If you are unable to join us in person but would still like to participate, please contact Sue Lenkaitis. Packets can be prepared for pickup or delivery as needed.

Additionally, if you know someone who would benefit from a note of encouragement, well wishes or any other message from our ministry, please contact Sue and we will add them to our list. We want to ensure we're reaching those who need it most.
---
Sacred Bread Guild

Baking bread for Holy Eucharist was, for many centuries, a craft undertaken by members of the local church. The bread that was offered truly represented the "life and labor" of the parish. St. Francis will begin to use parishioner-baked bread on Maundy Thursday (April 6). If you would like to become part of the new Sacred Bread Guild, please contact Fr. Kevin. Gluten-free wafers will continue to be available.
Bearing Oblations: An Easy and Important Ministry

The role of Oblation Bearer is brief, simple, and important: they bring the offerings of wine and bread to the Altar before Eucharist. A sign-up sheet to serve as OB is in the Narthex, along with printed instructions. When your Sunday comes, the Ushers will be glad to guide you in this quick, simple, but important moment in our worship service. Please consider signing up for an upcoming Sunday.
Safety and Security Reminder

As mentioned in the October 2022 Fieldnotes, the Safety and Security Committee completed all the work outlined under the Non-Profit Security Grant Program, and St. Francis has been fully reimbursed. A complete list of accomplishments is in the Fieldnotes.

As a reminder, all three Exterior Entry doors (#1, 4, and 8) can be prescheduled to auto-unlock and lock at specified times. So if you have upcoming meetings, events, activities, etc., please get in touch with the Parish Office at 610-647-0130 to schedule the door(s) as appropriate. Please do not hesitate to contact Shirley or Everett Warren with any questions.
Qualified Charitable Distribution

Have you heard of the Qualified Charitable Distribution (QCD)?

The tax laws are confusing to most of us, but there is one rule that should definitely be understood by anyone age 70 ½ or older. The QCD rule allows an individual to make donations directly from their IRA accounts to the church, without having to pay tax on the distribution. A donation done this way can save a considerable amount of federal tax, and this is especially true under the new tax laws. To learn more please see Mike Quinn with any questions.
Flowers on the Altar at St. Francis
Please help support the flower fund by remembering and celebrating people in your lives. It may be someone who is deceased, or someone celebrating a special event. After the 10 am Sunday service, we break down the altar flowers into bouquets that are delivered to those who are sick or need the smiles that flowers bring.
The donation for altar flowers on a Sunday is $50.00. Click
here
for the form to complete (or pick up a form at the back of the church) so we can acknowledge and celebrate your gift and people.
Church Emails

Are you receiving the weekly Parish News that gets emailed to all parishioners each Friday? Do you receive the Fieldnotes newsletter each month? Are you receiving all the Special Anouncement emails? All these emails come via Constant Contact from St. Francis. If you are not receiving these emails, please contact Diane in the Parish Office at 610-647-0130. If you use Gmail, you may find the Constant Contact emails in your Promotions folder.

Pictorial Directory

Have you had your picture taken for the online pictorial directory? Having your picture in the directory is a great help for old and new members alike. It connects names and faces, increases involvement, and helps avoid some awkward and embarrassing moments!

If you have not had your picture taken for the online directory, please see David Brooks or Fr. Kevin. If you do not have access to the directory, please contact the parish office.
---