News and Notes
what's happening at St. Francis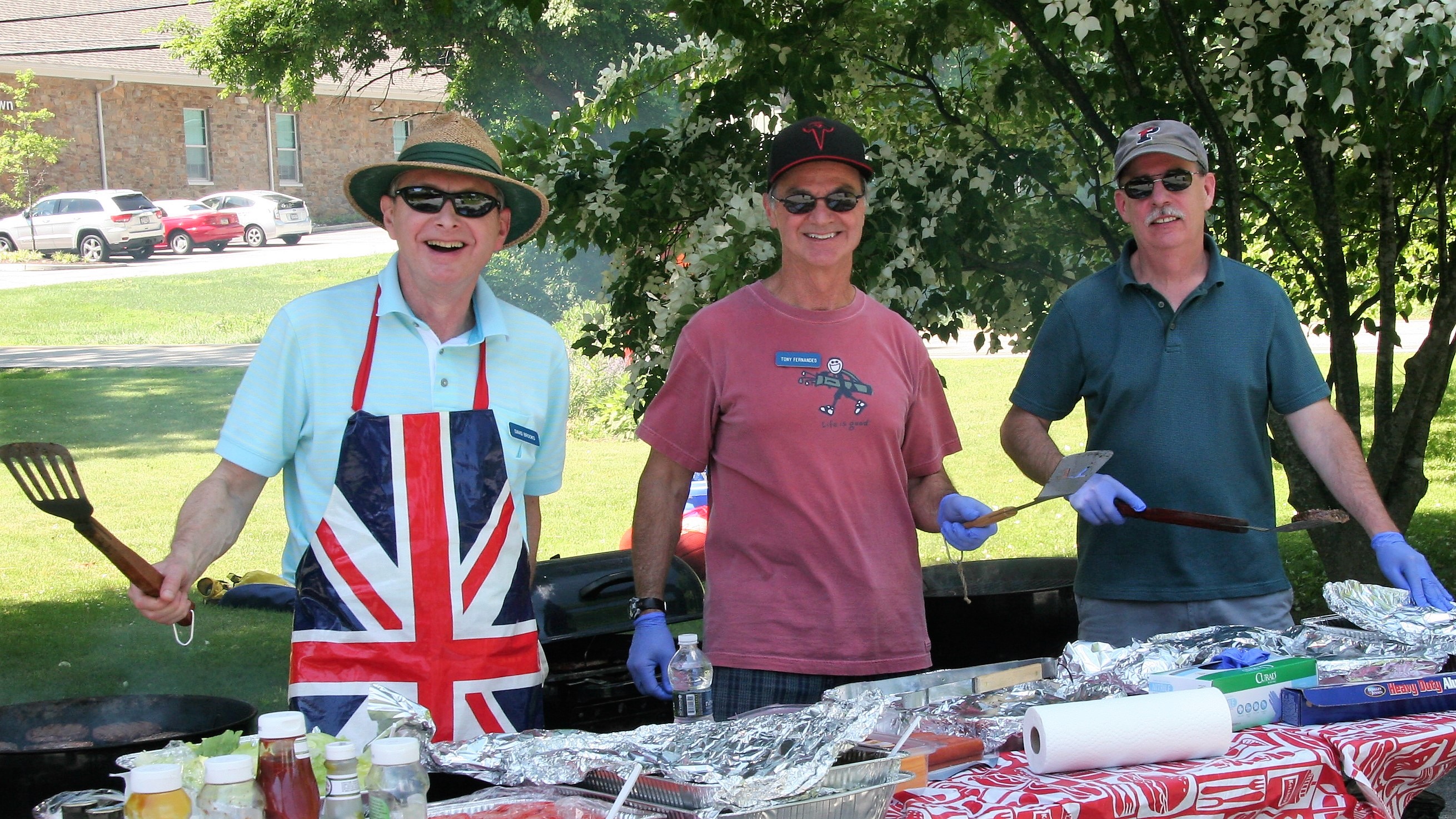 Workshop - Thinking, Feeling & Doing: Connecting with Compassion

Every person initially engages the world out of one of three basic sources or centers: the head (thinking) center, the heart (feeling) center, or the body (doing) center. That is, while each of these faculties are present in processing input, one of them is predominant, and guides the way we engage with life. Knowing our own primary center, and understanding the differences of others, allows us to connect with people - friends, spouses, co-workers, children - on a deeper and more compassionate level.

In this short workshop, we explore these centers of relating, with the aim of personal transformation and building tools for healthy, life-giving relationships. Our time will include presentations, panel interviews with representatives from each of the three centers, and suggested practices that both work with our dominant center and help elevate the more repressed faculties.

If you want to expand your ability to develop and maintain healthy relationships, if you are looking for a new step in the path of spiritual transformation, or if you're just interested in why and how people are different, this workshop will be both informative and helpful.

St. Francis-in-the-Fields Episcopal Church
Saturday, April 21st, 9 am to 2 pm
Cost: $15.00 suggested donation
Snacks, Lunch and Childcare Provided

To register, contact the Parish Office: stfrancisfields@verizon.net or 610-647-0130.

Note: Pre-registration helps us obtain an accurate count for lunch, but registration is not required to attend.
Upcoming Events
Francis & Friends: April 20 at 6-9 pm
Book Group: April 20 at 7:30 pm
Workshop: Connecting with Compassion: April 21 at 9 am
Brown Bag Lunch: May 1 at noon
Vestry Meeting: May 8 at 7 pm
Ongoing Events
The Rector's Study: Tuesdays at 3:30 pm (currently on hiatus)
Bible Study: Wednesdays at 10 am followed by Holy Eucharist
Choir rehearsal: Thursdays at 7 pm
Francis & Friends

Our first Francis & Friends event of the year will take place on Friday, April 20 from 6 to 9 pm. Everyone is invited. As usual, please bring an appetizer to share. Beer and wine will be provided. A sign-up sheet will be in the Narthex. Child care will be provided for the event.
Book Group

The next Book Group meeting will be held on Friday, April 20 at 7:30 pm. Our book for April is The Storied Life of A.J. Fikry by Gabrielle Zevin.

"A. J. Fikry's life is not at all what he expected it to be. He lives alone, his bookstore is experiencing the worst sales in its history, and now his prized possession, a rare collection of Poe poems, has been stolen. But when a mysterious package appears at the bookstore, its unexpected arrival gives Fikry the chance to make his life over - and see everything anew." (barnesandnoble.com)
Lectionary Bible Study

Lectionary Bible Study is held each Wednesday at 10 am. The group typically reads and discusses the lectionary readings for the upcoming Sunday, followed by Holy Eucharist.

All are welcome!
The Rector's Study

The Rector's Study has concluded its exploration of the Gospel of Mark. There will be a break for a few weeks. Watch for announcements regarding the next series.
Newcomer Classes

Are you a guest or regular visitor and want to know more about our parish? The Invite-Welcome-Connect Ministry of St. Francis will host two, one-hour inquirer's sessions after the 10 am service on April 22 and April 29. These small gatherings help us learn about one another, highlight the history and ministry of our parish, and provide guidance toward active membership. For those who choose to join our parish, our Liturgy of Welcome for the spring will take place on May 20 during the 10 am service.
Brown Bag Lunch

The next Brown Bag Lunch will be Tuesday, May 1 at noon. Tony Wolchasty, volunteer for the AARP's Consumer Issues Task Force, will speak generally about the AARP, cybersecurity, and the many frauds used by con artists to steal money primarily by targeting seniors. Bring a bag lunch and a friend. Snacks and drinks will be provided.

Tony Wolchasty is a member of AARP of Pennsylvania. He has been on the Consumer Issues Task Force for nine years. The mission of the Task Force is to promote consumer protection for all Pennsylvanians by educating them about fraudulent, misleading, unfair and abusive marketplace practices. The 12-members team are all volunteers offering presentation on frauds and identify theft to all groups and organizations interested in learning how to protect their hard-earned money. Prior to becoming a volunteer, he worked for the United States Postal Services for 35 years of which 34 years were with the Postal Inspection Service as a Federal Investigator involving criminal violations of about 200 postal laws which our agency had jurisdiction over. His service was in the Newark, Jew Jersey (6 years) and the Philadelphia division (28 years). He retired from that position in 2005.
Introduction to the Enneagram

Donna and Kevin Dellaria will be presenting a brief introduction to the Enneagram on Tuesday, May 8 from 2 to 4 pm at the Echo Lake Retirement Community Welcome Center, 235 Lancaster Avenue, Malvern (next to the Giant).
Lost and Found

Please claim the lost articles that have been accumulating in the Narthex. The articles will be on a table in the Undercroft for you to look over and see what you may have missed (or not missed!). There are coats, hats, gloves, scarves, umbrellas, sunglasses, glasses cases, toys and more!

Items that have not been claimed by May 1 will be donated to charity. Thank you!
Malvern Blooms

As with Malvern Harvest, St. Francis will have a booth this year at the Malvern Blooms Festival, which takes place from 11 am to 4 pm on Sunday, May 6. Our booth will be providing birdseed packets and crafts, and will be sharing information about life at St. Francis. If you would like to help, please contact Anne Crowley.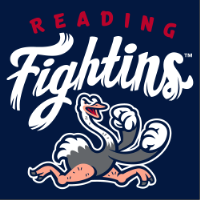 St. Francis Night at FirstEnergy Stadium

Mark your calendars! Once again, St. Francis has been invited to sing the National Anthem before the Reading Fightin' Phils take the field. This year, St. Francis Night with the Fightins will be Friday, June 15. Tickets will go on sale in the spring. Last year, over 80 people from St. Francis enjoyed the event!
How can you CONNECT with St. Francis?
by Cindy Claffey, IWC Committee

In this season of Easter, the Invite-Welcome-Connect Committee encourages you to consider how you can connect with St. Francis by joining a ministry or group. Opportunities abound for members, new and old, to get involved with the social, spiritual and service activities of our parish.

The IWC Committee has published a directory of ministries, which includes short descriptions of many groups within the parish, along with time commitments, contact information, and any training or background expectations. Look for this publication on the Welcome Table and the information table at the top of the steps in the Narthex. Or check out the "Easy Opportunities To Get Involved" section on the Home Page.
Flowers on the Altar at St. Francis
Please help support the flower fund by remembering and celebrating people in your lives. It may be someone who is deceased, or someone celebrating a special event. After the 10 am Sunday service, we break down the altar flowers into bouquets that are delivered to those who are sick or need the smiles that flowers bring.
The flower donation is $50 for a week. Click
here
for the form to complete (or pick up a form at the back of the church) so we can acknowledge and celebrate your gift and people. For more information, please contact Sheila Rees.
Name Tags

The Invite-Welcome-Connect Ministry would like to remind everyone to wear their name tags. There were many important 'takeaways' from last year's I-W-C workshop and one of them was the value to visiting guests and members of wearing our name tags. This not only helps all of us identify guests who visit our church, but it also helps parishioners identify others we may not know very well. Wearing our name tags is just one of the many easy things we can do to increase the warmth and friendliness of our church, so please remember to wear yours.

If you do not have a name tag or you cannot find yours, please contact the church office. Diane will order yours free of charge.
Church Emails

Are you receiving the weekly Parish News that gets emailed to all parishioners each Friday? Do you receive the Fieldnotes newsletter each month? Are you receiving all the Special Anouncement emails? All these emails come via Constant Contact from St. Francis. If you are not receiving these emails, please contact Diane in the Parish Office at 610-647-0130. If you use Gmail, you may find the Constant Contact emails in your Promotions folder.

Pictorial Directory

Have you had your picture taken for the online pictorial directory? Having your picture in the directory is a great help for old and new members alike. It connects names and faces, increases involvement, and helps avoid some awkward and embarrassing moments!

If you have not had your picture taken for the online directory, please see David Brooks or Fr. Kevin. If you do not have access to the directory, please contact the parish office.