~ Please join us for Sunday Worship at 9am (Summer Service Schedule) ~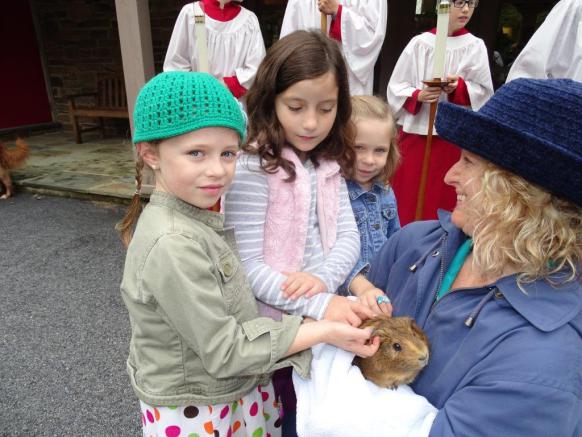 Church School
We offer church school for children in Pre-School thru 8th grade. Church school takes place at 10:00 am during the service. Children join their parents after the sermon to participate in the Holy Communion. Please join us!
Are you interested in teaching or being a special guest for the Church School? We are always looking for more helpers and our children are always eager to meet new teachers.
---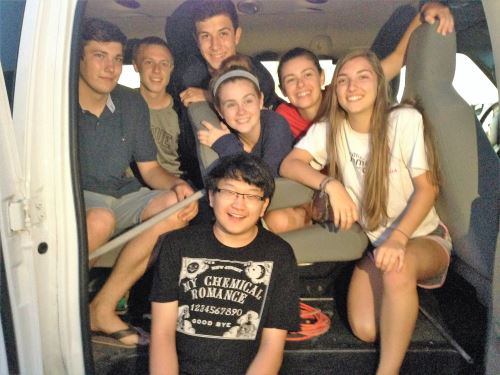 Youth Group
Calling all St Francis High Schoolers!
The St. Francis Youth Group exists to give our high school aged youth an opportunity to come together in a safe and relaxed setting so they can grow, connect with God, connect with each other and serve people in need.
From January through May, the Youth Group keeps busy meeting every other Sunday. Meetings include lessons, discussion, activities, games and outings.
In June, the Youth Group leads the annual Youth Service. Every summer, the Youth Group goes on a mission trip. In 2016, they traveled to Mingo County, West Virginia. Our youth made many friends working and worshiping alongside other teens who all came to serve this community in need. These trips are always a humbling and moving experience for our youth and leaders alike and we are blessed to have the opportunity to participate in them each year.
Other activities in 2016 included braving the Bates Motel on a chilly rainy evening, our annual Thanksgiving "scavenger hunt - shopping on a budget event" for the Chester County Food Bank, and Christmas caroling with Father Kevin, Choir Director Joe and several adult members of St. Francis.
The 2017 mission trip will be to Nashville, Tennessee in late June. The Youth Group will have a wide variety of opportunities to serve the Nashville community by partnering with several organizations that are committed to caring for those in need in this city. .
The 5w's of Youth Group
WHO: All St. Francis high school teenagers are welcome ~
WHAT: Meetings Dinner, lesson/discussion/game or team-building activity Topics World religions, Faith / Doubts, Self-image / Acceptance, Stress / Fears /Friends / Relationships, Social Media, Difficult People Activities Bowling, Escape Room, Haunted House, Prison Visit, Thanksgiving Shopping on a Budget, Christmas Caroling Youth Group members help decide activities Mission Trip!
WHERE: The home of the Youth Group Leaders. Events are held at the Church and activities are held at various locations.
WHEN: Every other Sunday, mid-September through early June. Schedule is posted in September. First meeting this year is Sunday, September 18
WHY: So we can come together in a safe, relaxed setting to learn about ourselves and each other. To share things in our lives we struggle with and find ways together to overcome them. To talk openly about our faith and help each other stay connected to God in our. own way. To be instruments of God's peace in the world.
---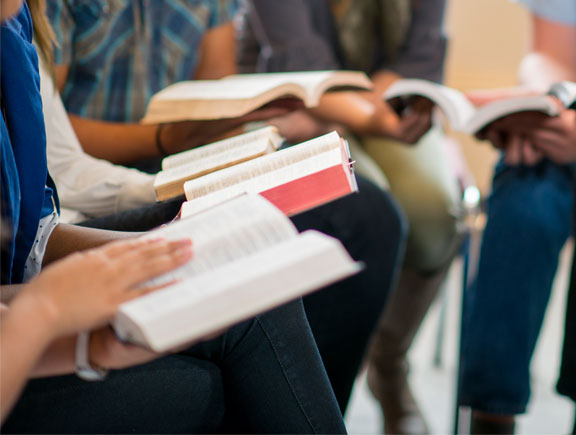 Lectionary Bible Study
Wednesdays at 10am
All Are Welcome
A close reading and rich discussion of Bible passages in preparation for each coming Sunday's lessons and preaching. Pastor provides historical setting and scriptural context. No prior background in Biblical Study required. No homework.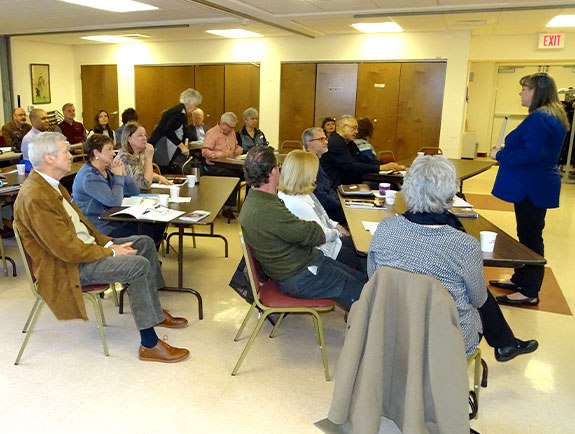 Adult Discipleship
St. Francis has supported the Education for Ministry (EfM) program for over 15 years.
In early 2017, Enneagram, a tool for spiritual development, was introduced to the congregation and a group of over 30 congregants met for 13 weeks to study and learn about this dynamic system.
For more information about these programs, speak with Father Kevin.
---
---