~ Please join us for Sunday Worship~
8 am Holy Eucharist Rite II
10 am Holy Eucharist Rite II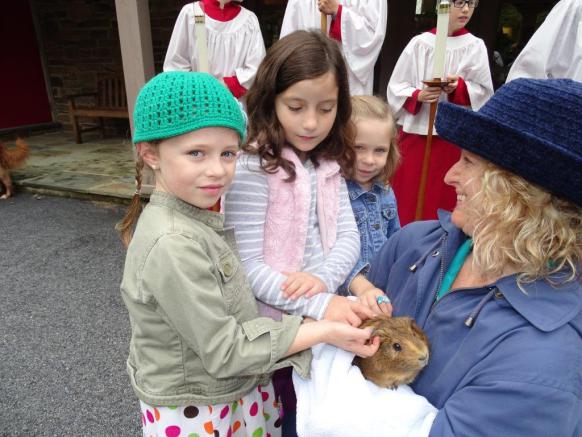 Church School
We offer church school for children in Pre-School thru 8th grade. Church school takes place at 9:45 am during the service. Children join their parents after the sermon to participate in the Holy Communion.
The Church School area has been re-designed, and we are excited about a new program to help our children learn their faith by hearing the history of salvation as told in the Scriptures. Beginning fall of 2017, Church School will start on a 3-year journey to encounter the most important stories of the Bible. In each of those years, our children will learn a selected set of biblical stories, each of which they will engage over a period of up to three weeks. In any given week, they might respond to the story by building with Legos, making a craft, creating a puppet show, doing a science experiment, playing games, or even cooking in the kitchen! (How the kids engage is up to the teachers.) This year, the children will learn the Bible's story of salvation by looking at the foundational stories of the Hebrew Scriptures: Creation, The Fall, The Flood, God's Promises to Israel, Abraham and Sarah, Joseph, Slavery in Egypt, The Exodus, The 10 Commandments (and Beattitudes), and Holy Baptism. We hope to see YOUR kids in Church School on Sunday, September 10, at 9:45 a.m. If you have any questions, or if you would like to help with Church School in any way, please contact Tom Neely (Church School Director), Dan Goff (Vestry Liaison for Church School), or Fr. Kevin.
---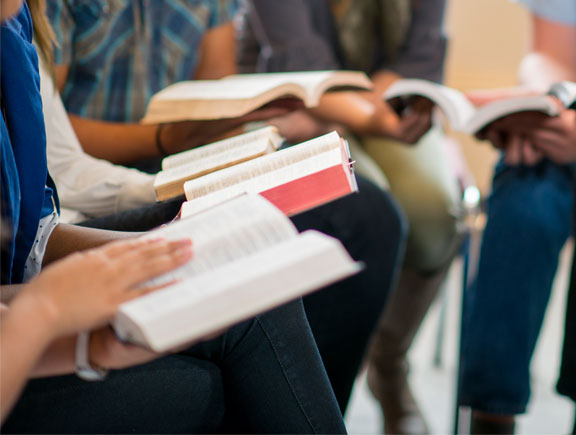 Lectionary Bible Study
Wednesdays at 10am
All Are Welcome
A close reading and rich discussion of Bible passages in preparation for each coming Sunday's lessons and preaching. Pastor provides historical setting and scriptural context. Our study is concluded with Holy Eucharist.

No prior background in Biblical Study required. No homework.
---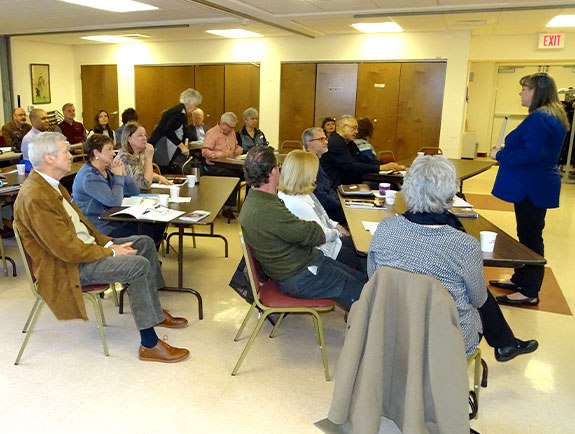 Adult Discipleship
Knowing yourself is an integral part of spiritual growth, and I believe the Enneagram is one of the most helpful tools for self-understanding and development. For that reason,The Enneagram Journey - a 13-week, DVD-based program taught by renowned Enneagram teacher Suzanne Stabile - returns to St. Francis this fall. Facilitated by Donna Dellaria and Fr. Kevin, the new series began on September 17 at 5:00 p.m. in the undercroft. The cost is $40, and the learning will last a lifetime.

In addition to this introductory class, Fr. Kevin and Donna Dellaria will also begin hosting a series of monthly, small-group meetings this fall for furthering the study of the self in relation to the Enneagram. Under the name of "The Enneagram Community of the Main Line", these meetings will be for those who have taken The Enneagram Journey, or some other introductory training, and want to further their growth through discussion and group introspection.
Fill in the sign-up sheet at St. Francis, or send an email to Fr. Kevin or Donna Dellaria.
---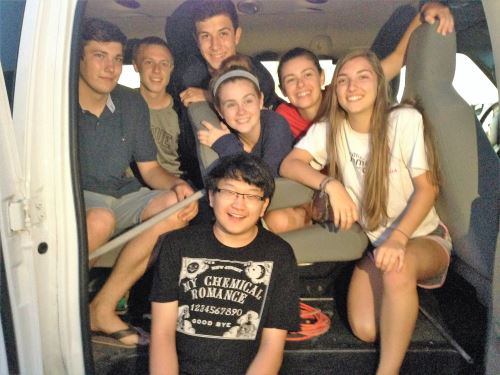 Youth Group
Calling all St Francis High Schoolers!
The St. Francis Youth Group exists to give our high school aged youth an opportunity to come together in a safe and relaxed setting so they can grow, connect with God, connect with each other and serve people in need.
From January through May, the Youth Group keeps busy meeting every other Sunday. Meetings include lessons, discussion, activities, games and outings.
In June, the Youth Group leads the annual Youth Service. Every summer, the Youth Group goes on a mission trip. In 2016, they traveled to Mingo County, West Virginia. Our youth made many friends working and worshiping alongside other teens who all came to serve this community in need. These trips are always a humbling and moving experience for our youth and leaders alike and we are blessed to have the opportunity to participate in them each year.
Other activities in 2016 included braving the Bates Motel on a chilly rainy evening, our annual Thanksgiving "scavenger hunt - shopping on a budget event" for the Chester County Food Bank, and Christmas caroling with Father Kevin, Choir Director Joe and several adult members of St. Francis.
The 2017 mission trip was to Nashville, Tennessee in late June. The Youth Group had a wide variety of opportunities to serve the Nashville community by partnering with several organizations that are committed to caring for those in need in this city. .
The 5w's of Youth Group
WHO: All St. Francis high school teenagers are welcome ~
WHAT: Meetings Dinner, lesson/discussion/game or team-building activity Topics World religions, Faith / Doubts, Self-image / Acceptance, Stress / Fears /Friends / Relationships, Social Media, Difficult People Activities Bowling, Escape Room, Haunted House, Prison Visit, Thanksgiving Shopping on a Budget, Christmas Caroling, Mission Trip! Youth Group members help decide activities.
WHERE: The home of the Youth Group Leaders. Events are held at the Church and activities are held at various locations.
WHEN: Every other Sunday, mid-September through early June.
WHY: So we can come together in a safe, relaxed setting to learn about ourselves and each other. To share things in our lives we struggle with and find ways together to overcome them. To talk openly about our faith and help each other stay connected to God in our. own way. To be instruments of God's peace in the world.