News and Notes
what's happening at St. Francis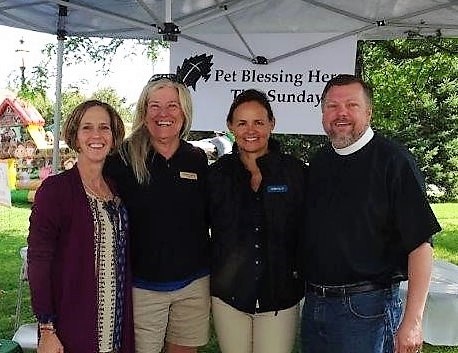 Upcoming Events
Book Group: January 19 at 7:30 pm
Annual Meeting: January 28 at 11:30 am
Pancake Supper: February 13
Ash Wednesday: February 14 - services at 9 am and 7:00 pm (schedule tentative)
Arts Festival - Art Preview Reception and Meet the Artists: February 23 at 6 pm
Arts Festival - Musical Revue and Wine and Cheese Reception: February 24 at 4 pm
Ongoing Events
The Rector's Study: Tuesdays at 3:30 pm
Bible Study: Wednesdays at 10 am followed by Holy Eucharist
Choir rehearsal: Thursdays at 7 pm
Youth Group Bake Sale

The Youth Group is holding a Bake Sale following the 10 am service on Sunday, January 21 to raise funds for their summer mission trip.

Remember, tasty treats go well with a football playoff game, especially when the Eagles are playing! Treat your party guests to homemade goodies from the youth at St. Francis. They will love you for it!!
Middle School Youth Group

Please note: he first meeting of the Middle School Youth Group has been postponed..

Our meeting schedule for 2018 will follow, as closely as possible, the High School Youth Group meeting schedule. This will allow families with youth in both groups to have the same time on and off. So our meeting dates for the winter/spring will be: 1/21, 2/4, 2/25, 3/11, 3/25, 4/8, 4/22, 5/6, and 5/20. The Youth Service is tentatively set for June 3.

I will provide food for the first meeting. After that, I will be asking parents to provide the meals for our meeting times.

If one of your kids would like to be a reader or intercessor on Sundays, please let me know. I always love to see younger members of the congregation doing the readings. We will be glad to provide training. We also have some of our MS youth who are stepping up and leading Church School lessons, which is great. Putting their Confirmation training to work in the church is exactly what we want to see!

If you have any inquiries about the Middle School Youth Group, please let me know. I will be working this semester on recruiting more leadership. Please know that parents are always welcome to stay, at least as far as I'm concerned. (Your kids may not agree with that...)

God bless,
Kevin
The Rector's Study

The next Rector's Study is on Tuesday, January 23 at 3:30 pm as we continue a journey through the Gospel of Mark, the appointed Gospel for 2018 (Year B).
Online Directory

Have you had your picture taken for the online pictorial directory? Having your picture in the directory is a great help for old and new members alike. It connects names and faces, increases involvement, and helps avoid some awkward and embarrassing moments!

Take a moment, if you haven't already, to have your picture taken by David Brooks and have it uploaded to our secure, online directory. If you don't know David, see Fr. Kevin.
Annual Meeting

Our Annual Parish Meeting and Vestry Election will be held on Sunday, January 28 after worship.

One service of Holy Eucharist will be held that morning at 9 am. The state of the parish, ministries reports and other presentations will be made, including the following:

Vestry Candidates: Per current parish by-laws, Vestry members may choose to serve two, consecutive three-year terms. Nominated to return for a second two-year term are Sigmund Fleck, Mahala Renkey and Connie Scanga. Nominated to fill vacant positions are Jill Quinn and Tricia Stewart. We are thankful for Suzanne Steinberg and her faithful time of service over the past three years.

Proposed By-Laws Change: In accordance with Article 10.1 of the Parish By-Laws, please note that the Parish will be asked to vote at the Annual Meeting on a proposal to revise the number of required Vestry Members from "fifteen" to "nine to fifteen" (Article 1.2). For more information about this suggested change, please see the notice posted in the Narthex or in the Parish News.

All reports are due to the church office, via email, by Sunday, January 14, 2018.
Arts Festival

The St. Francis Annual Arts Festival is February 23, 24 & 25. There are several events scheduled for the weekend.

Friday, February 23, 6 - 9 pm is the Meet the Artists Reception with wine and hors d'oeuvres. This will also be your first opportunity to view and purchase the art work. Also displayed will be student art work from Great Valley High School, Episcopal Academy and West Chester schools. Art Partners Studio, the charity we are supporting with half of the net proceeds, will have art displayed as well. Tickets required.

Saturday, February 24: Starting at 10 am, there is a watercolor demonstration by Mick McAndrews, the show juror and guest artist, followed by gallery hours from 11 am to 3 pm. No tickets required.

Saturday, February 24 at 4 pm: Musical Revue featuring vocalists Amanda Nicole Strydio and Brendan McGill, the St. Francis Choir and other local talent performing Broadway and popular tunes. A wine and cheese reception will follow the Revue from 5 to 7 pm. Tickets required.

Sunday, February 25 is the final exhibition and sale from 11 am to 2 pm. No tickets required.

Tickets: $20.00/person/event; $5.00 for students

Altar Flowers
A new process is in place for ordering altar flowers. All requests are to be made by completing an Altar Flower Dedication form and returning it with payment attached. The Altar Flower book at the back of the church is no longer used.
The cost for altar flowers is $50.
Forms are available in the back of the church and on the
home page of the website in the "For Members" section
. Please return your request with payment to the church office or put it in the offering plate on Sunday morning.
For more information, contact Sheila Rees.
2017 Annual Statements

The Contribution Statements for 2017 are now available in the Narthex. If possible, please pick up your statement before the end of January to save postage costs for the church office. If you have any questions, contact Susan Callahan.


2018 Pledge Envelopes

There are some 2018 offering envelopes awating pickup in the Narthex. If you have yet to pick up your envelopes, please be sure to do so before the end of the month. If you would prefer to have your pledge envelopes mailed to you, contact Susan Callahan or the church office.